Accommodation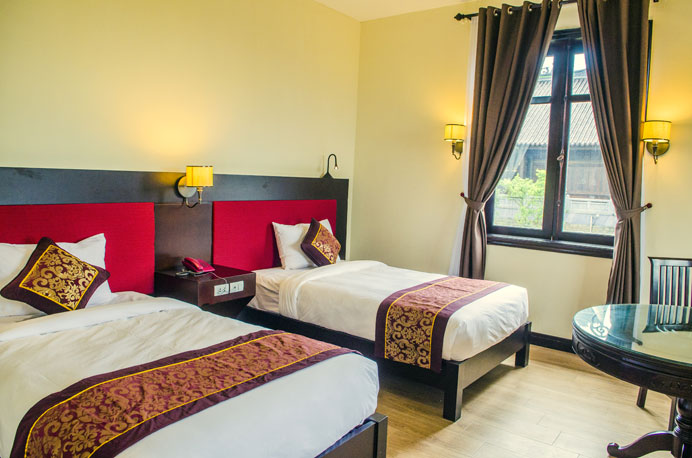 Deluxe
The sunlight of the new day through the widely opened window fills the Deluxe room with fresh and vitality. And the marble spacious bathroom with rain shower will refreshing you in relaxation.
Bai Dinh Triple
The spacious room with 1 bedroom & 1 living room, suitable for family or small group. There are 2 big windows in the room with pagoda area, lake and mountain views which bring guests the most comfortable & fantastic experiences...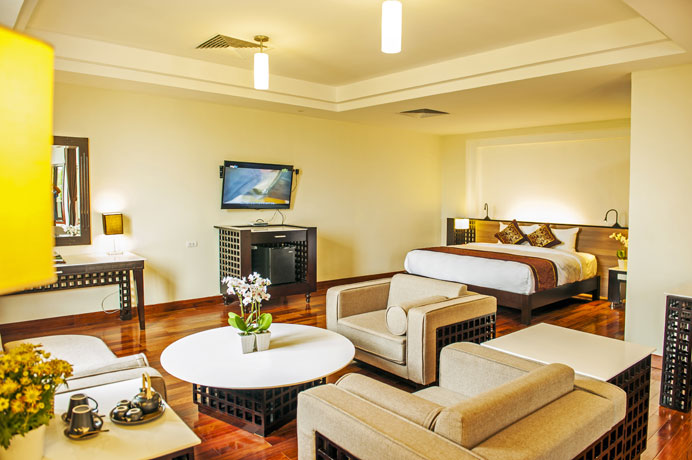 Executive Suite
Feel yourself unwind in this spacious Executive Suite room with filling of sunshine, beautiful lake view, is luxuriously decorated with modern interior. Featuring inviting beds, an invigorating rain shower, separated tub and open space for reading help guests relax and wipe out tiredness.
Pressidential Suite
The President Suite room at Bai Dinh hotel has two luxurious bed rooms. Each one has cozy night- light, television, air conditioner and modern bathroom. The large living room with beautiful pagoda view brings you a pleasant feeling of being relaxed...