Cherry blossom in Buddha land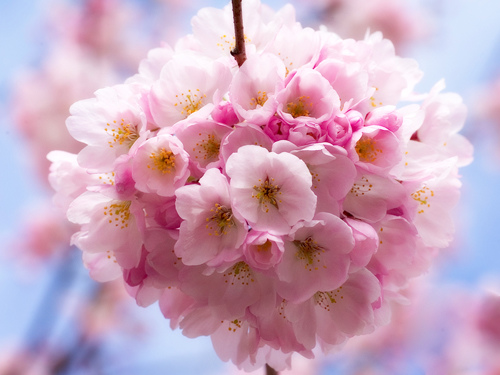 Bai Dinh Pagoda is considered the biggest complex of Buddhist temples in Vietnam with many recognized records. It is safe to say that when consider the most attractive places to visit in Ninh Binh Province, tourists would always give priority to Bai Dinh Pagoda
Tourists visit Bai Dinh Pagoda to see the biggest bells and statues of Buddha, the longest Arhat Corridor with their own eyes and also to find peace and purify the soul. It is a kind of experience of spiritual tourism - a cultural beauty of many Asian countries that follow Buddhism including Japan.




Buddhism entered Japan from the sixth century and now it becomes the second biggest religion in this country with 35% of the population follow. The Japanese have custom to go to temples to wish for fortune, health and luck. This is also the reason to explain the attraction of Bai Dinh Pagoda to Japanese tourists.




The number of Japanese tourists visit Bai Dinh Temple is increasing every year. Just like many other tourists, the Japanese come there to look for serenity and wish for the best things will happen in their life. There are many outbound tours from Japan have visited Bai Dinh Temple through a form of spiritual tourism. Furthermore, some big Japanese corporations have organized trips for staffs and employees to visit and have meal in Bai Dinh Pagoda such as SamSung, Canon, Toyota, Ajinomoto, Kyocera, Kyoei...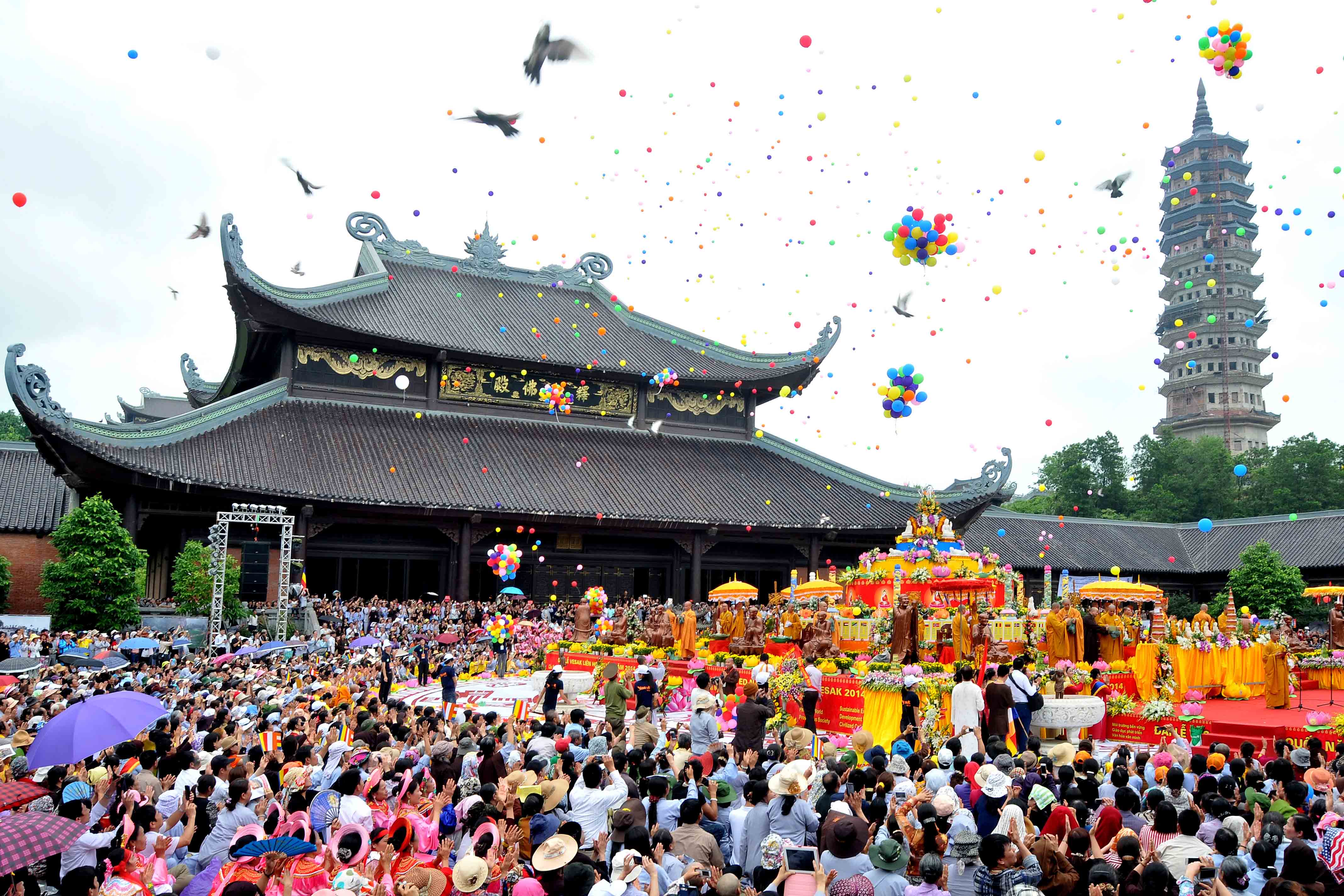 Coming to Bai Dinh Pagoda, when the spring comes, Japanese tourists would find some after tastes from their own country. A forest of cherry blossom that blooms in the Buddha land of Viet Nam, creates a stunning natural scenery which blend together with the local mountains.




In March 2014, Kyoei Steel VietNam Company planted 10 cherry trees which are brought from Japan. It is a very meaningful act which help to improve the development and co-operation between two nations Japan and VietNam.
Located in a very high natural mountain, Bai Dinh Pagoda has many characteristics of Buddhist art in every structure. The architecture and landscape of Bai Dinh Pagoda are the pride of people from Ninh Binh Province in particular and the pride of Vietnamese people in general. With spiritual tourism, Bai Dinh Pagoda has become a perfect choice for Japanese tourists when they come to Vietnam. Entering the sanctuary of Buddha land, walking inside the Arhat corridor and listening to the peaceful voice of venerable monk that teach Buddhism and the way of life are all precious experiences in Bai Dinh Pagoda.
Other news